This page provides an overview on how to assign performances in to an event that has already been created and uploaded to GameTraka.
Note: Players can only download and manually upload performance -- Manually Uploading your GPS Data to GameTraka (Player)
If you upload your performances in more than one batch this page will step you through how to use the SPT2 Bridge and have all of your performances in the one correct event.
1. Click on the automatically detected event that you wish to assign athletes to and upload. You will see the text "GameTraka Synced" on the event card.

2. On the next screen, you will be presented with the option to assign a performance to an athlete in an existing event in GameTraka. Click "Next".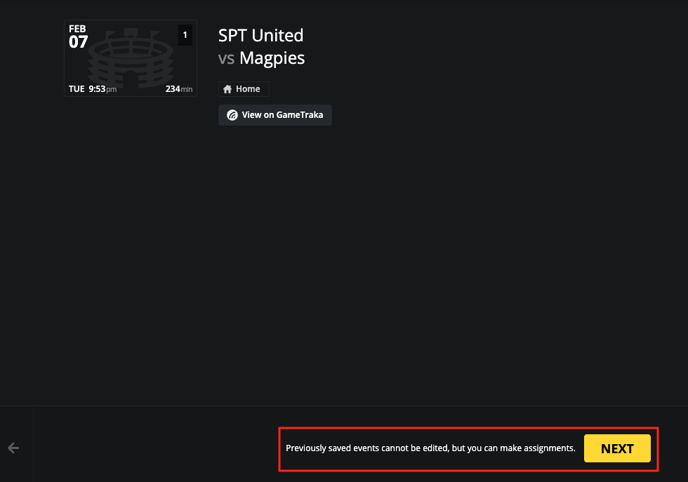 3. Continue the upload process as normal to upload your current performance(s) to the existing event.
If the rest of the process is unclear, please refer to this support article: How to use the SPT 2 Bridge.