Manage Event Tags and Segments
Managers can add event tags under specific tag categories. The tagging process is an important component of event creation.
Navigate to your personal settings page, scroll down and you will see the Event Tags and Segments modals.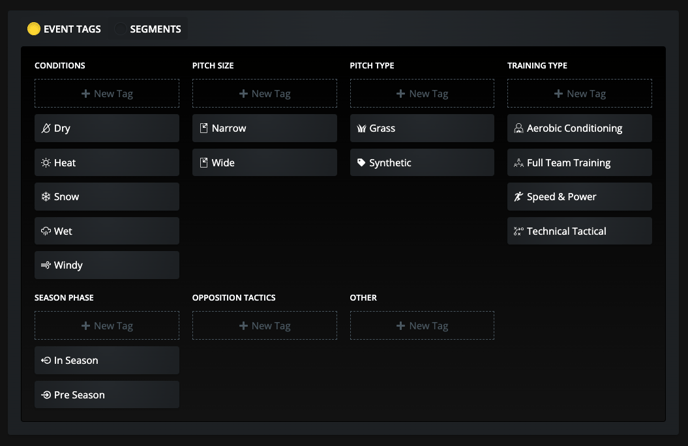 With good quality tagging comes the ability to effectively filter events using each tag to surface information relating to specific events.
Users also have the ability to add (click 'New Tag' under the desired tag category), edit and delete tags that they have created.
Managers can also view, add and delete segments via the segment management tool. It is on the same panel as Event Tags, simple select the toggle on the right of it.